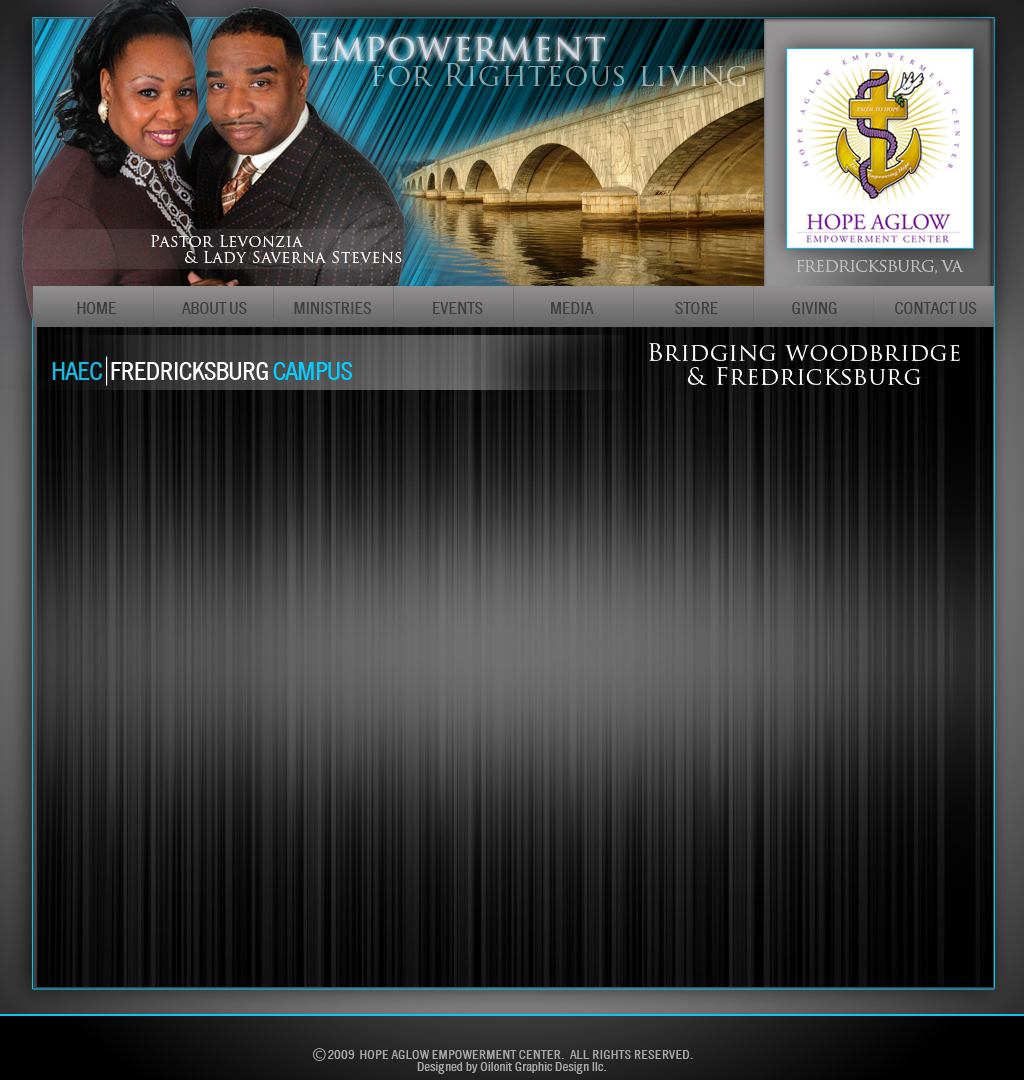 In 2002, the Lord began pressing upon my heart to expand Hope Aglow by opening a worship center in Fredericksburg, Va.  I immediately questioned myself as to whether I really heard from God or was it my desire to follow the trend.  Unsure, I ignored the prompting for years, until one day in 2006, I was in the sanctuary at the Woodbridge Campus and I heard God's voice saying "what have I told you to do?"

Immediately, I knew what He was referencing to and in 2007, we held our first service at the Marquee Cinema.  As we began to grow the need for our own facility became apparent and in 2009, we acquired and opened our Fredericksburg Campus.  Our desire is to minister to the needs of the whole person spiritually, socially and economically.

Come and experience our unique style of praise & worship and hear the Word of God in a simplistic, understandable and revelatory style.

For direction, service times or to contact us, please click the link: