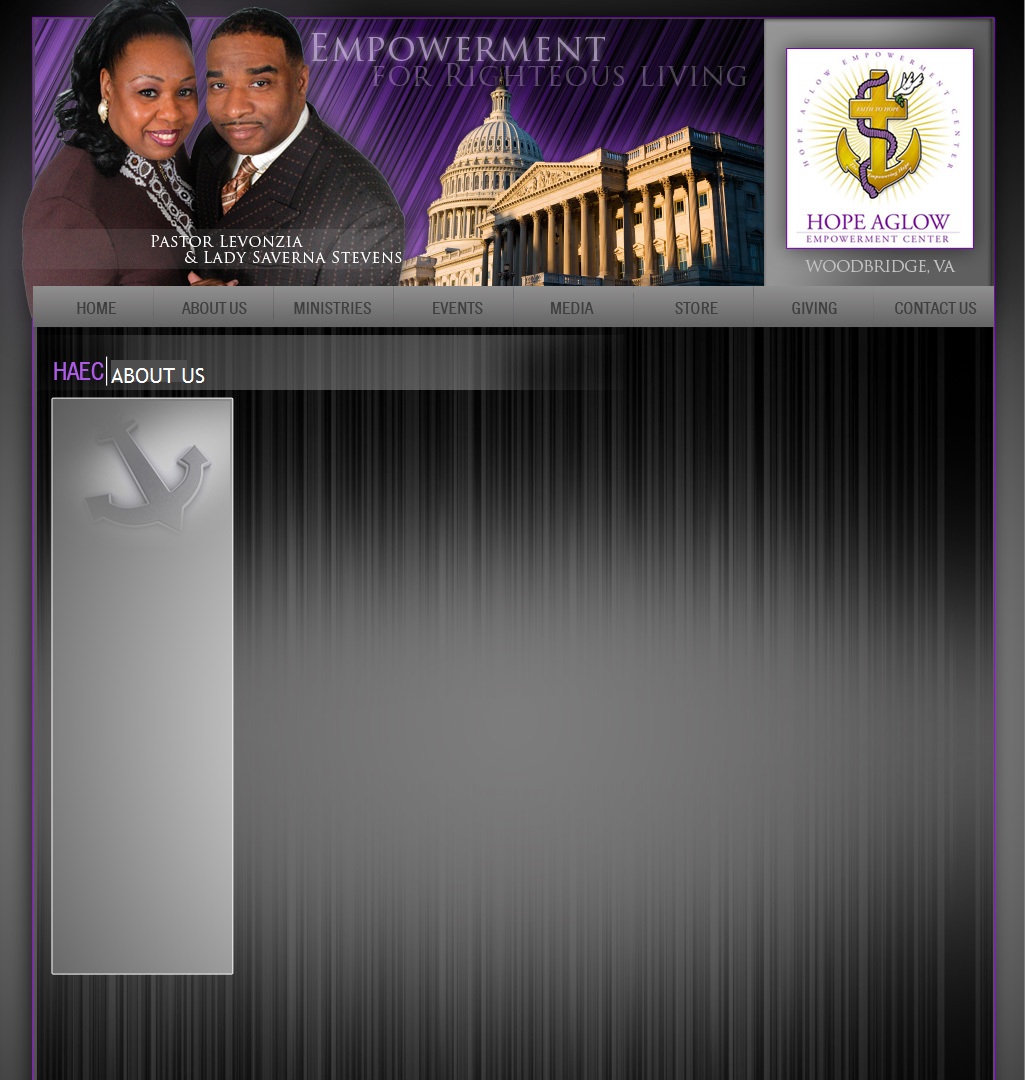 You are invited to take a look at who we are.  Our values illustrate that we are about relationships - experiencing a growing relationship with Jesus and enjoying mutual encouragement amongst close friends.

Our mission is a simple yet delicate one.  It is to reach out to people who need to know that they are loved, valued and cared for by us, but most importantly by God.  We want to help you as you develop a personal relationship with Him.

Hope Aglow is a Christian, multi-cultural, non-denominational, spirit-filled church founded by Senior Pastor Levonzia and Lady Saverna Stevens.  This ministry was birthed in 1996, at their kitchen table out of an unquenchable desire to teach, train, and develop God's people in the uncompromising truth of His Word. You are welcome here!

Come and grow with us!

Do consider making Hope Aglow your church family.